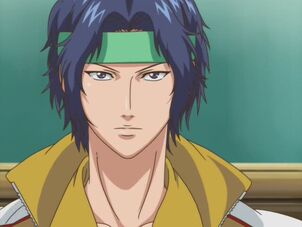 The Prince of Tennis franchise is my 2nd favourite Anime series.
Ive basically revamped this wiki myself. With only BobbyCat1 as the other editors around.
I've been running this wikia myself for a long time.
Could do with help, but proper help. Someone who can fill in the History sections for the players and not add in stuff that DIDNT happen.
Dont add wrong info is all I can say. We could do with help.
Also love Detective Conan, One Piece, Reborn, Fairy Tail, Bakuman, Naruto, Gamaran and some others.
What I've created?
Edit
At the minimum 35% of this wikia I made. It took ages so its pretty annoying when someone tries to vandalise it. Dragged this wikia up from being completely out of date to up to date with the storyline myself. 
I was pretty much the only person on here for a long time. 
Grateful for all the current help I now get. 
My favorite pages
Edit
I made a majority of the pages on here. I guess the majority of pages are my favorite.

In terms of sections though,
the concept of the Techniques category was me,

pretty much most Character categories,  is what I've done.

Character page formats, 

Organization of Categories, 

Most of the Storyline info on characters I filled in