Prince of Tennis Wiki
Welcome to the Prince of Tennis Wiki
Welcome

Anonymous User

! This is a collaborative place for everything relating to The Prince of Tennis universe! There are currently 3,690 articles, and we have made more than 53,208 edits!
---
Talk of the Town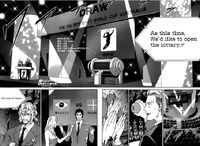 Before the official unveiling of the World Cup, each country will team up 3 teams of a high schooler and middle schooler in doubles in a "Pre-World Cup".
To determine their opponents there is a lottery/raffle event held and Byoudouin and Oishi participate. Tezuka and Volk are there participating as well. Japan's opponent will be Germany.
(Read More...)
See previous Featured Articles here
Which Quarter-Final match would excite you?
Affiliations

If you would like to become an affiliate of the Prince of Tennis Wiki, contact Kellychocolate here or Chinkycandie here.
Random Prince of Tennis Manga Volume Cover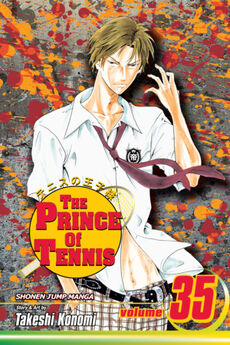 Random New Prince of Tennis Manga Volume Cover
Did you know?
Ryoma's second best sport is soccer.
News
(26 Decemberber 2017) New Single!!
Atobe Keigo will be releasing a single on Valentine's Day. It will not be Valentine's Kiss (it is Sengoku's turn) nor has been it been named.
Source: Tennipri Feelmee.
See previous News Articles here