Prince of Tennis Wiki
Welcome to the Prince of Tennis Wiki
Welcome

Anonymous User

! This is a collaborative place for everything relating to The Prince of Tennis universe! There are currently 2,083 articles, and we have made more than 42,293 edits!
---
Talk of the Town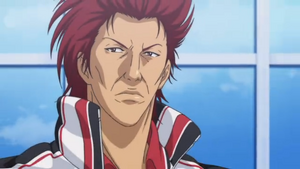 Oni is seen in the U-17 camp in the 5th Court, sharing in common with Irie Kanata the fact that they are in lower courts than than their actual skill level. Despite being in 5th Court, the members of the 1st Court comment on how powerful he and Irie are who is in the 3rd Court. Afterwards, during the shuffle matches in the U-17 camp, the 5th Court defeats the 3rd Court due to Irie pretending his arm hurts and not being able to play meaning the 5th Court replace the 3rd Court making Oni a member of the 3rd Court.
(Read more...)
See previous Featured Articles here
Which high schooler would look good in sunglasses?
Which Middle Schooler would look good in sunglasses?
For previous polls, see Poll Archive.

Affiliates

If you would like to become an affiliate of the Prince of Tennis Wiki, contact Kellychocolate here.
Random Manga Volume Cover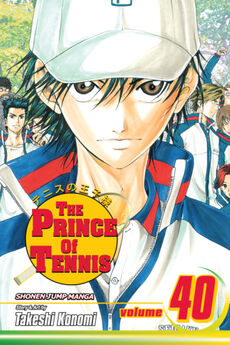 Did you know?
Niou and Yanagi like the same type of girl, a girl full of strategies.
Prince of Tennis News
(21 July 2015) Oshitari Yushi is Releasing a New Album!!
Currently untitled but it is scheduled to be released on 15th October 2015. Its been 10 years and 8 months since the previous album.
Source: Tenipuri Feelmee

(26 July 2015) Two New Singles!!
Two currently untitled singles have a release date, September 30 and October 7. It is also currently unknown who will be the artist of the singles. However, it is Tezuka's birthday on October 7, which might be a hint.
Source: Tenipuri Feelmee Music
See previous News Articles here
Blog Posts
Create blog post
Latest Posts
If anyone wants to watch the New Prince of Tennis vs. Genious 10 full episodes or Houkago no Oujisa…

Read more >

New information has been released for the New Prince of Tennis OVA series being released on August …

Read more >

I'm so excited to the new episodes of the " The New Prince of Tennis ". Hopefully it will release t…

Read more >
See more >
Music