Prince of Tennis Wiki
Welcome to the Prince of Tennis Wiki
Welcome

Anonymous User

! This is a collaborative place for everything relating to The Prince of Tennis universe! There are currently 3,040 articles, and we have made more than 49,961 edits!
---
Talk of the Town
Tanegashima Shūji was first believed to be just another strong 2nd Stringer in the U-17 Training Camp. However, it is revealed that he was a member of the 1st Stringers and is the No.2 of the All-Japan Junior Representatives upon the rest of the Genius 10's arrival. He did not go with the team on their foreign expedition due to his hatred of airplanes.
(Read More...)
See previous Featured Articles here
Which Japanese first stringer has the best singing voice?
Which Japanese middle schooler has the best singing voice?
For previous polls, see Poll Archive.

Affiliations

If you would like to become an affiliate of the Prince of Tennis Wiki, contact Kellychocolate here or Chinkycandie here.
Random Prince of Tennis Manga Volume Cover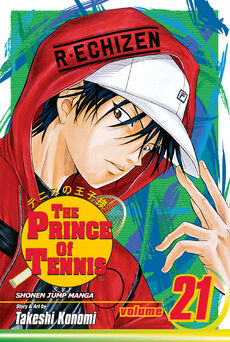 Random New Prince of Tennis Manga Volume Cover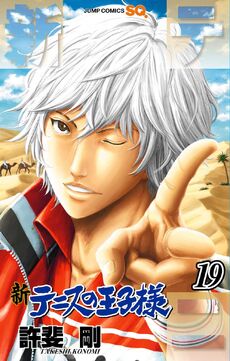 Did you know?
Kawamura is afraid of heights.
Ad blocker interference detected!
Wikia is a free-to-use site that makes money from advertising. We have a modified experience for viewers using ad blockers

Wikia is not accessible if you've made further modifications. Remove the custom ad blocker rule(s) and the page will load as expected.