Prince of Tennis Wiki
Welcome to the Prince of Tennis Wiki
Welcome

Anonymous User

! This is a collaborative place for everything relating to The Prince of Tennis universe! There are currently 2,109 articles, and we have made more than 44,456 edits!
---
Talk of the Town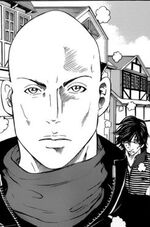 Jürgen Valicevic Volk is a professional tennis player and captain from Germany's U-17.
Volk makes his first appearance in chapter 135 of the manga. He is the captain of Germany U-17 team. He is mentioned to be at least 17. Since Germany has won the previous 9 years of the World Cup, it is likely he participated in it for either one or two years.
Ever since he has turned pro, he has yet to lose a match.
(Read more...)
See previous Featured Articles here
Which High School Representative would look good in a suit?
Which Middle School Representative would look good in a suit?
For previous polls, see Poll Archive.

Affiliates

If you would like to become an affiliate of the Prince of Tennis Wiki, contact Kellychocolate here.
Random Manga Volume Cover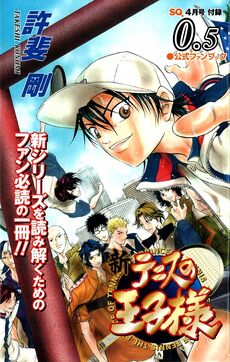 Did you know?
Yukimura sleep walks.
Prince of Tennis News
(4 September 2015) The Prince of Tennis II Gets Fan Disc With Hōkago Picture Drama, Short Anime
The October issue of Shueisha's Jump Square is announcing on Friday that a fan disc for The Prince of Tennis II original video anime project will ship on Blu-ray Disc and DVD in Japan on Christmas Eve, December 24. The fan disc will include a brand-new talk show special with emcee Naru Kawamoto (Takashi Kawamura) and guests, recorded in the style of the earlier talk shows streamed on Niconico Live.
Blog Posts
Create blog post
Latest Posts
If anyone wants to watch the New Prince of Tennis vs. Genious 10 full episodes or Houkago no Oujisa…

Read more >

New information has been released for the New Prince of Tennis OVA series being released on August …

Read more >

I'm so excited to the new episodes of the " The New Prince of Tennis ". Hopefully it will release t…

Read more >
See more >
Music