Home
Talk

27
1,764pages on
this wiki
Prince of Tennis Wiki
Welcome to the Prince of Tennis Wiki
Welcome

Anonymous User

! This is a collaborative place for everything relating to The Prince of Tennis universe! There are currently 1,764 articles, and we have made more than 35,540 edits!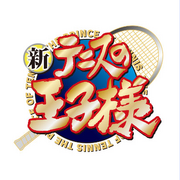 ---
Talk of the Town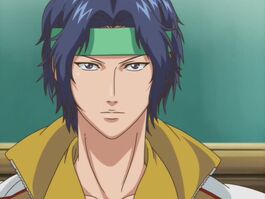 Yukimura Seiichi is the team captain of Rikkai Dai Tennis Club. He is known as one of the Big Three, with the other two being Sanada Genichirō (The Emperor) and Yanagi Renji (The Master). Yukimura is one of the characters mentioned and shown earlier on in the series, but does not show his true strength until near the end of the original series. He had been a Rikkai Dai regular since his first year along with Yanagi and Sanada.
(Read more...)
Latest Chapter
Golden Age Chapter 131:

Which G10 match was your favourite?
Which Middle School would you want to attend (if you could)?
For previous polls, see Poll Archive.
Affiliates

If you would like to become an affiliate of the Prince of Tennis Wiki, contact Kellychocolate here.
Random Manga Volume Cover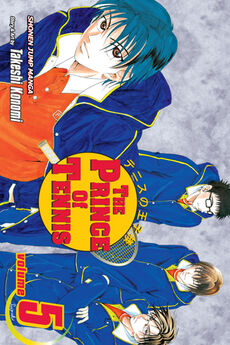 Did you know?
Multiple Prince of Tennis characters have appeared in the Japanese Beat Magazine
Prince of Tennis News
(August 28, 2014) New Prince of Tennis OVA aired! The New Prince of Tennis OVA series was aired before its set date October 29th. Have all of the fans been tricked or was it just a mistake? Nonetheless, the ending theme has been released by Cap to Bin with their comeback song "Party Time!"
(August 26, 2014) New Prince of Tennis OVA Volume 1 DVD Tenipuri has released the dvd cover for volume 1 of their OVA's with new scenes as their previews. The Prince of After School is included in the DVD set. Two clear files have been bundled along with the DVD.
Source: Tenipuri Japan
(August 25, 2014) New Prince of Tennis decided being aired on TV Tokyo The Air Date for the New Prince of Tennis OVA series is coming closer and they have finally decided on a channel to air it on. It will be aired on TV Tokyo on the set "Animemashite"! Fans are getting more excited!
Source: Tenipuri Japan
Blog Posts
Create blog post
Latest Posts
New information has been released for the New Prince of Tennis OVA series being released on August …

Read more >

I'm so excited to the new episodes of the " The New Prince of Tennis ". Hopefully it will release t…

Read more >

what the name of ost when akutsu talk to kevin "why do you know who i am?" at episode 144

Read more >
See more >