Prince of Tennis Wiki
Welcome to the Prince of Tennis Wiki
Welcome

Anonymous User

! This is a collaborative place for everything relating to The Prince of Tennis universe! There are currently 3,572 articles, and we have made more than 51,617 edits!
---
Talk of the Town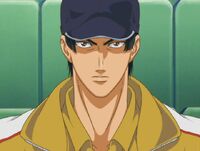 Gen'ichirō Sanada (真田 弦一郎, Sanada Gen'ichirō), also known as "The Emperor," is the strict vice-captain (and temporarily captain) of Rikkai Daigaku Fuzoku. Sanada, along with fellow teammates Yukimura Seiichi and Yanagi Renji, have led their team to the Nationals from their first year. Together, the three Rikkai members are known as "The Three Demons of Rikkai." ("Sannin Bakemono" in Japanese)
(Read More...)
See previous Featured Articles here
Which Japanese first stringer would you want as your traveling partner?
Which Japanese middle schooler would you want as your traveling partner?
For previous polls, see Poll Archive.

Affiliations

If you would like to become an affiliate of the Prince of Tennis Wiki, contact Kellychocolate here or Chinkycandie here.
Random Prince of Tennis Manga Volume Cover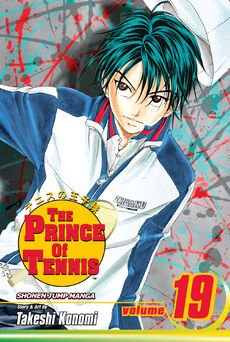 Random New Prince of Tennis Manga Volume Cover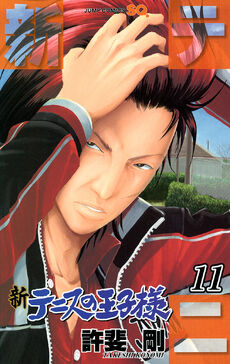 Did you know?
Yagyu gets good grades in every subject.
News
(8 September 2017) New Single!!
Ryoma Echizen will be releasing a new single RisingBeat to coincide with the new game of the same name. It is scheduled to be released on the 1st of November.
Source: Tennipri Feelmee.
See previous News Articles here
Ad blocker interference detected!
Wikia is a free-to-use site that makes money from advertising. We have a modified experience for viewers using ad blockers

Wikia is not accessible if you've made further modifications. Remove the custom ad blocker rule(s) and the page will load as expected.