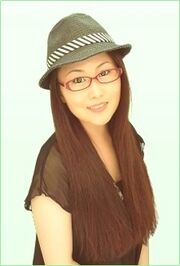 Akira Nakagawa is a Japanese voice actress.
Prince of Tennis
Edit
Akira voiced Ryoma's beloved cat, Karupin. She also voiced the Seigaku freshman Kato Kachiro.
Personal Information
Edit
Given name: 玲
Family name: 中川
Birthday: Jun 23,
Real name: Reiko Nakagawa (中川 玲子 [なかがわ れいこ])
Birth place: Gotemba, Shizuoka, Japan
Ad blocker interference detected!
Wikia is a free-to-use site that makes money from advertising. We have a modified experience for viewers using ad blockers

Wikia is not accessible if you've made further modifications. Remove the custom ad blocker rule(s) and the page will load as expected.