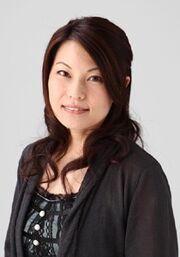 Akiko Kimura (木村 亜希子 Kimura Akiko, born June 28, 1971 in Fukui) is a Japanese voice actress.
Prince of Tennis
Edit
Akiko voices the younger sister of Kippei Tachibana, An Tachibana.
Personal Information
Edit
Family name: 木村
Given name: 亜希子
Hometown: Fukui, Japan
Blood type: O
Hobbies: Illustration
Skills & Abilities: Aikido (2-dan), Certified kindergarten and elementary school teacher
Ad blocker interference detected!
Wikia is a free-to-use site that makes money from advertising. We have a modified experience for viewers using ad blockers

Wikia is not accessible if you've made further modifications. Remove the custom ad blocker rule(s) and the page will load as expected.